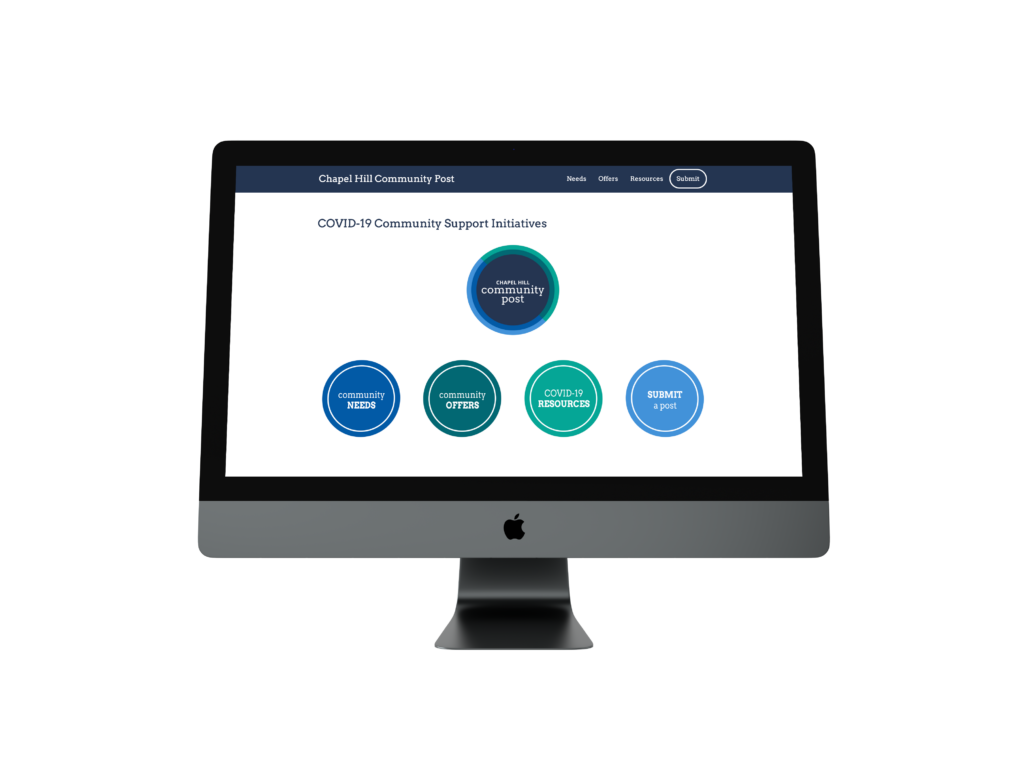 On the day my little sister, Amelie, found out that class at Chapel Hill High School would be out for at least three weeks, we noticed a surge of Nextdoor and Facebook posts…everything from vulnerable neighbors who were afraid to go out but needed groceries, to students home & able to offer child care or delivery services, to neighbors directing each other to reliable local COVID-19 pages when misinformation started to spread. She asked me, "Why isn't there one place for all of this?" I replied, "Why don't we create one?"
Five hours later, we launched Chapel Hill Community Post, a local resource to connect neighbors who needed help with those who could offer it. Since then we've seen visits from over 2,300 community members, with almost 500 users connecting to a resource beyond our site.
The site was picked up by local media like Chapelboro.com and The Daily Tar Heel, which was vital to the success of a website run by two students who ran no paid online promotion. We made the shortlist for the Young Shits March brief about combating the COVID-19 "infodemic."
But above all else, we're proud to call Chapel Hill home, proud of the compassionate spirit of our community, which you can experience through this case study.