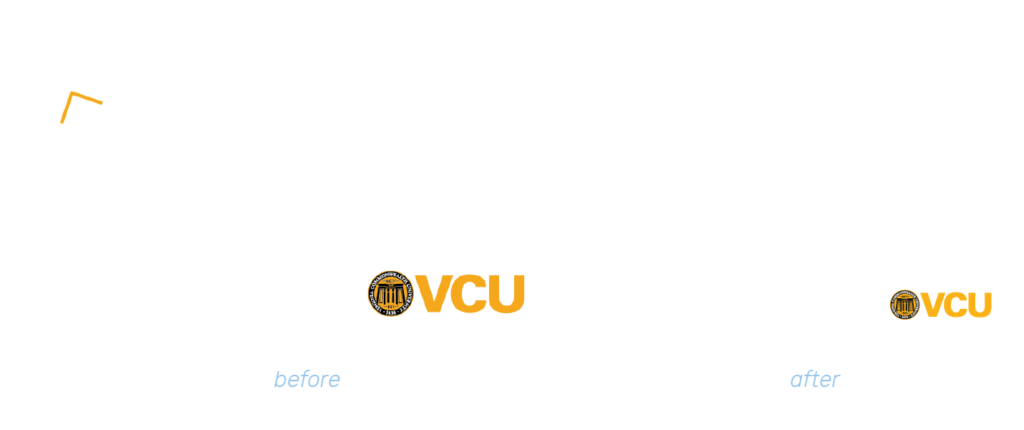 A visual rebrand & digital rebuild of The Commons at VCU, rooted in iconic imagery already familiar to the university community, in order to clearly communicate its purpose: to serve students.
University Student Commons & Activities at VCU
As a Marketing/Design Graduate Assistant, I've had the immense privilege of leading a department-wide rebranding initiative for VCU's University Student Commons & Activities. 
We sought to improve the way students experienced the USC&A brand, as well as all of its sub-brands, by gaining a comprehensive understanding of what they need to find their place at VCU.
Our team's work was recently recognized by the industry's professional organization, the Association of College Unions International, in the annual "Steal This Idea" marketing competition.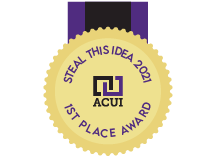 First Place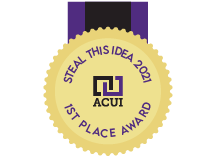 First Place
Lead the development of a fully rebranded identity & hierarchy, website, and launch campaign for the University Student Commons & Activities (USC&A) at VCU, a sub-brand of Virginia Commonwealth University.
Students know USC&A's spaces, programs, events, and opportunities. They even have their own language & landmarks to identify our offerings. They just don't know it's us.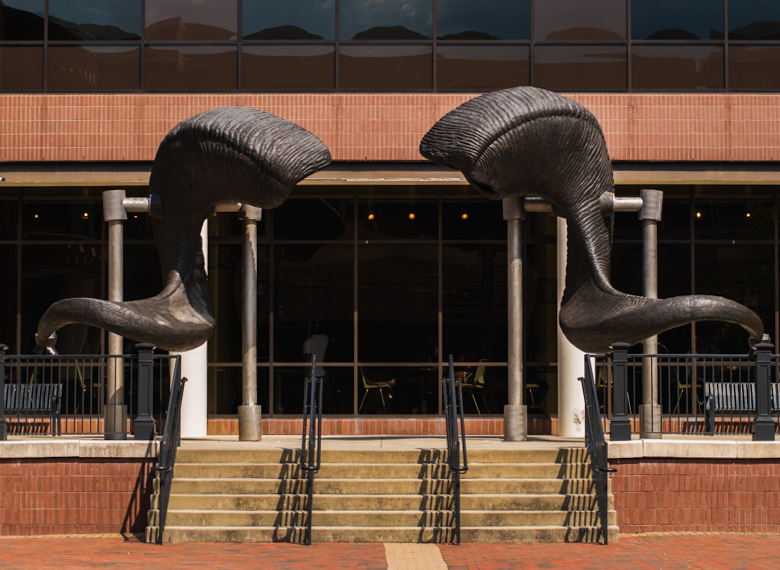 We decided to root The Commons visual identity in existing brand equity, derived from two phrases we kept hearing from students: "The Ram Horns" & "The Commons"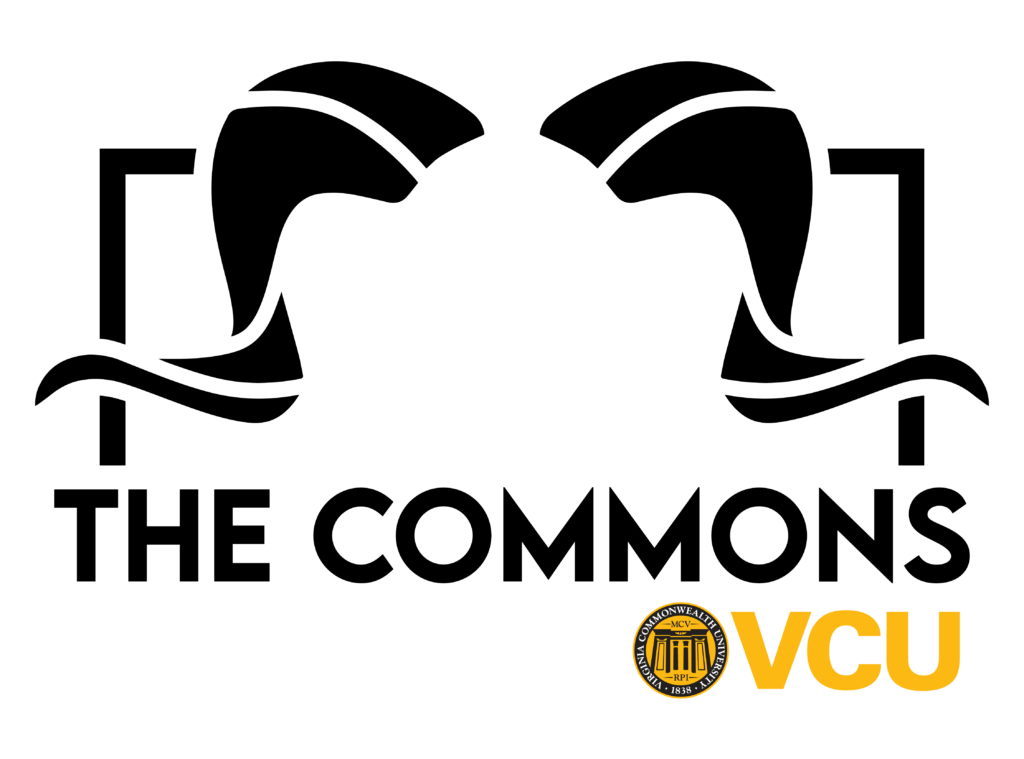 The new primary logo for The Commons now features a simplified graphic representation of the Ram Horns in the Commons Plaza.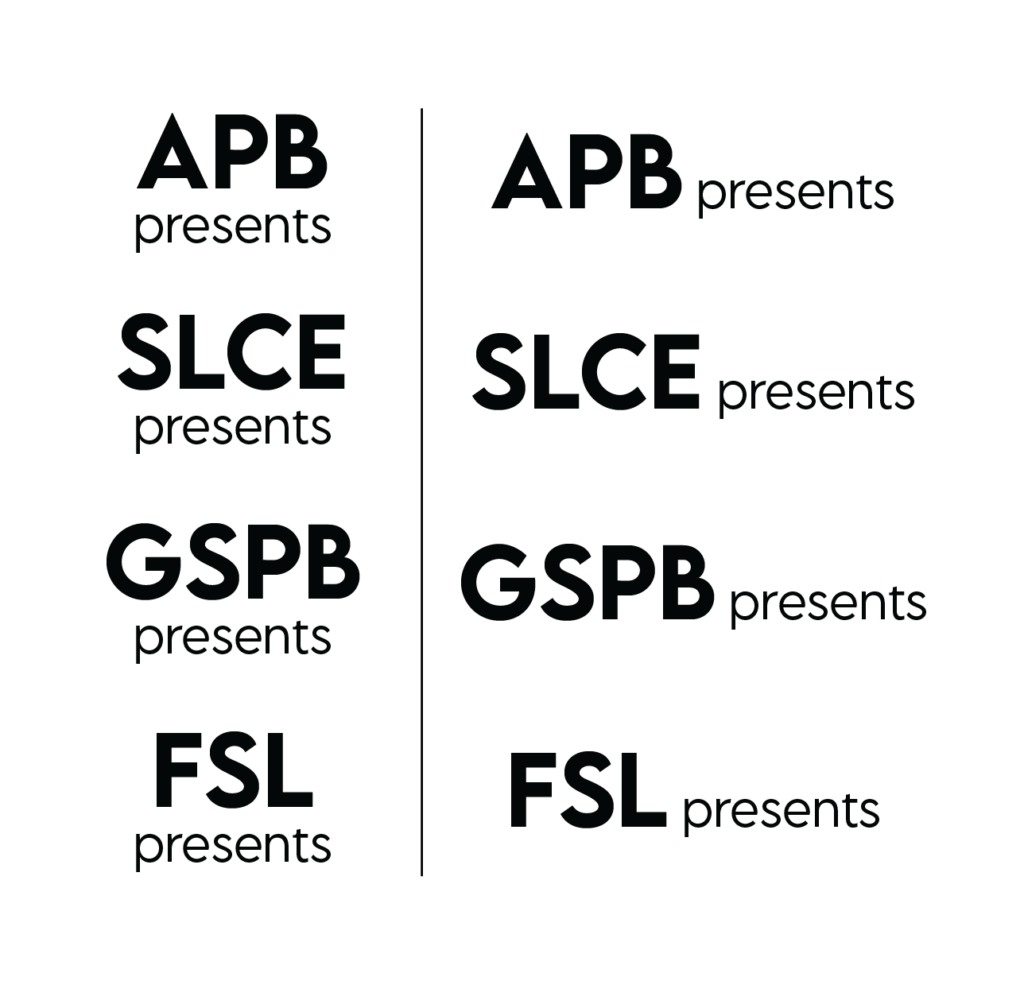 Type treatment for units wishing to indicate their sponsorship of a specific program (with the logo lockup also featured on the collateral).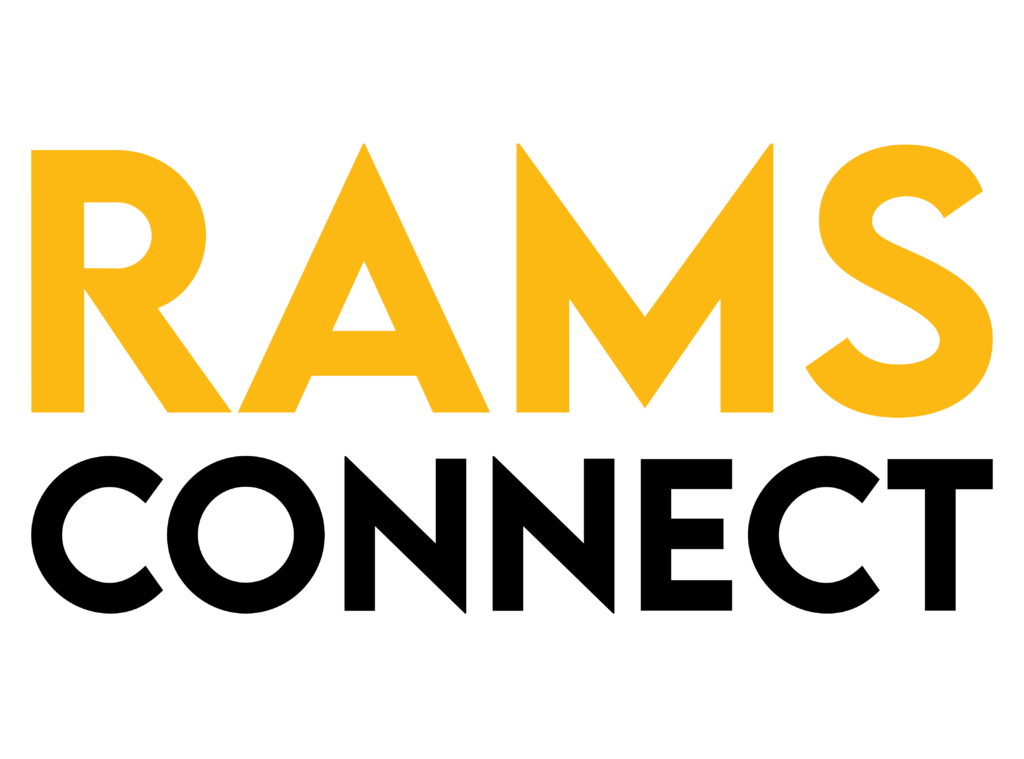 RamsConnect, the online portal for students to get involved, receives a similar type treatment to secondary units, but in a two-color, stacked wordmark.

The new logo also has location lockup options in order to tie all three locations to the department's operations.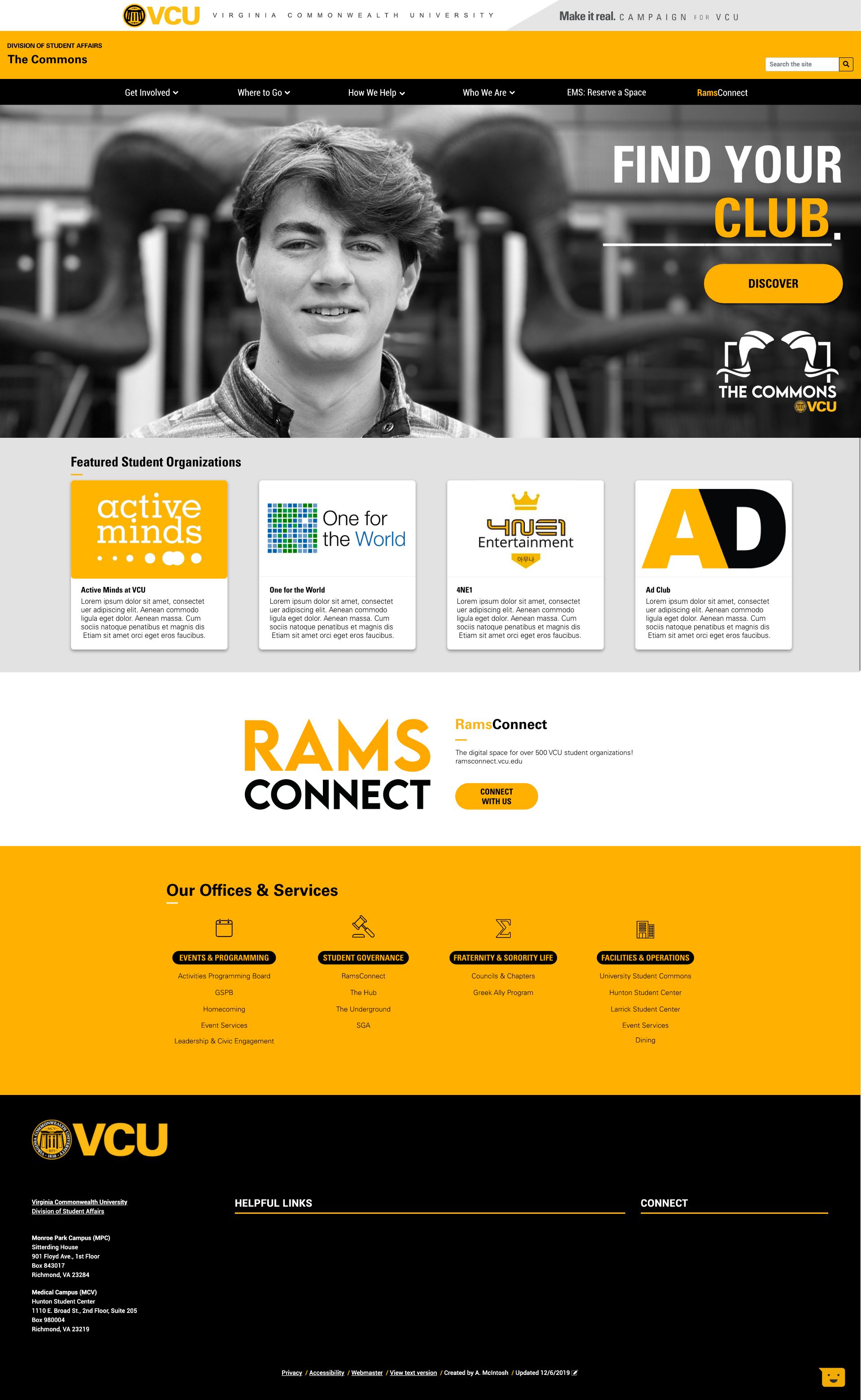 Prototype of the new homepage of The Commons website, designed to match the new web template for the Division of Student Affairs. The rebranded identity of The Commons was rolled out alongside a new department website & the "Find Your" launch campaign (produced with Chris Cole).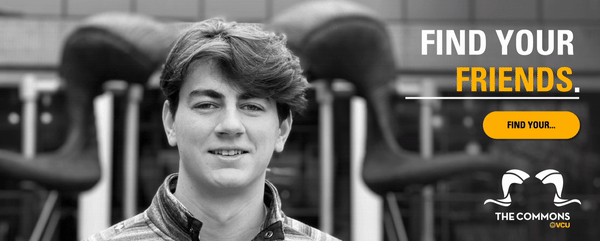 Concept video for the new website's homepage hero content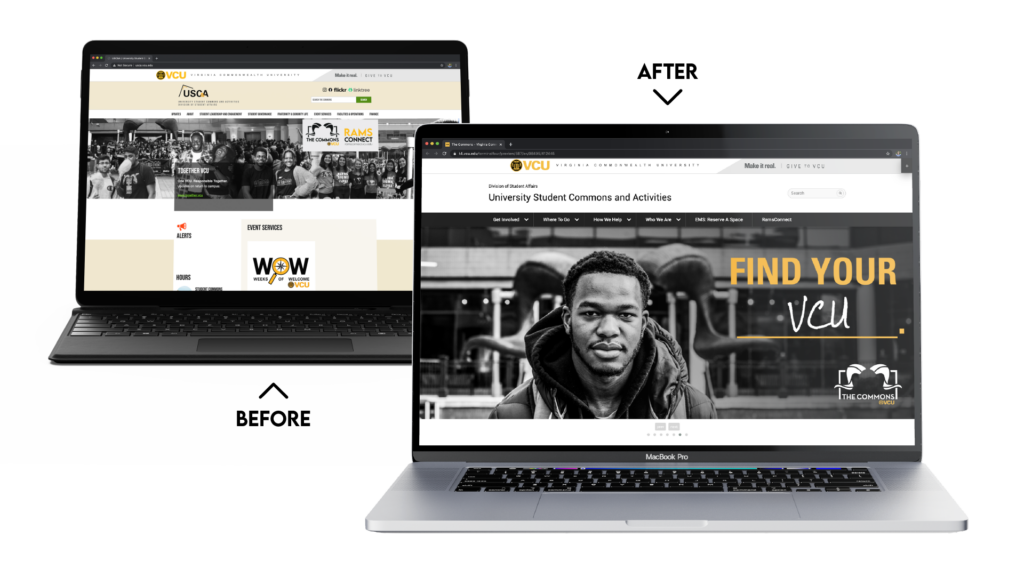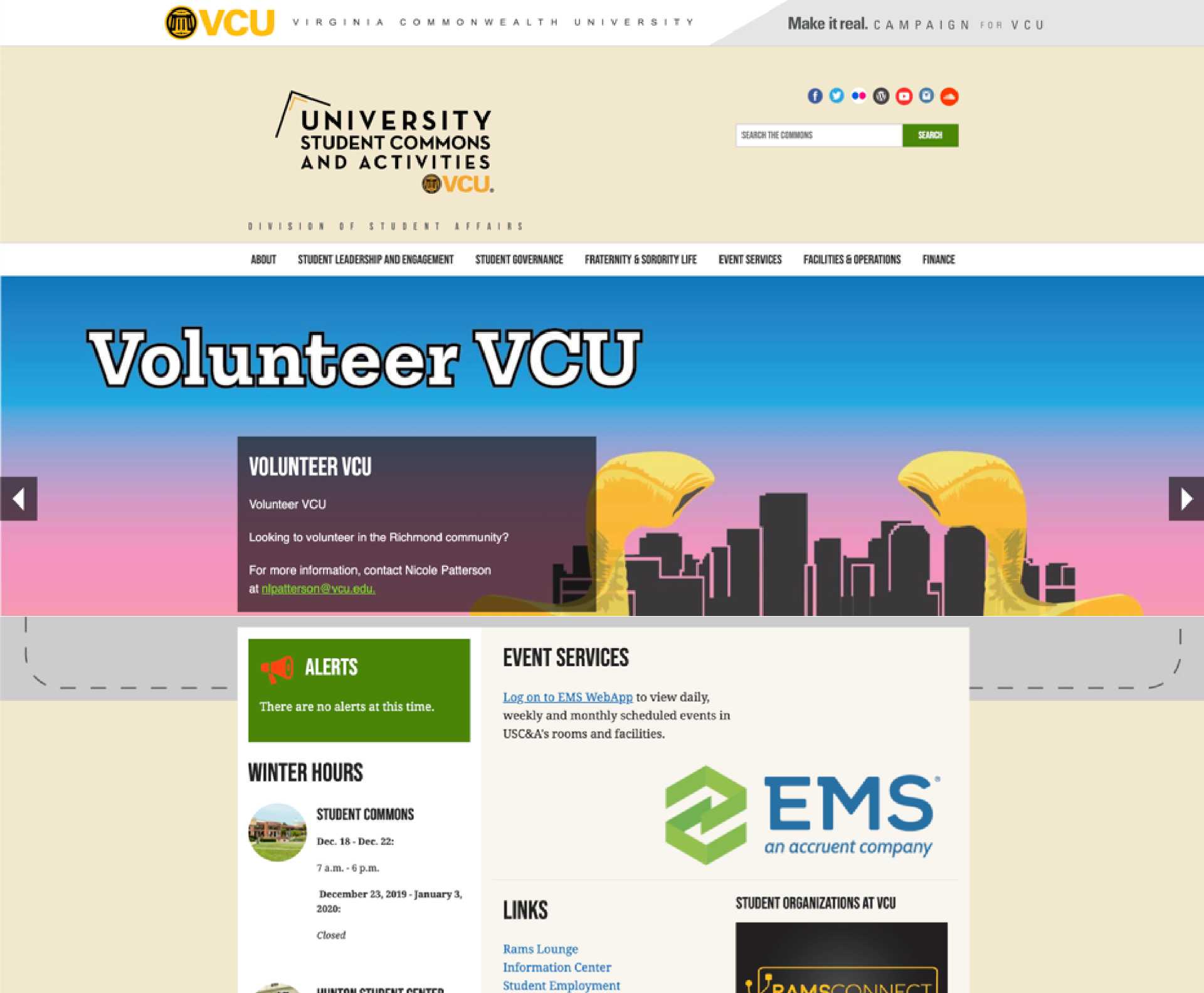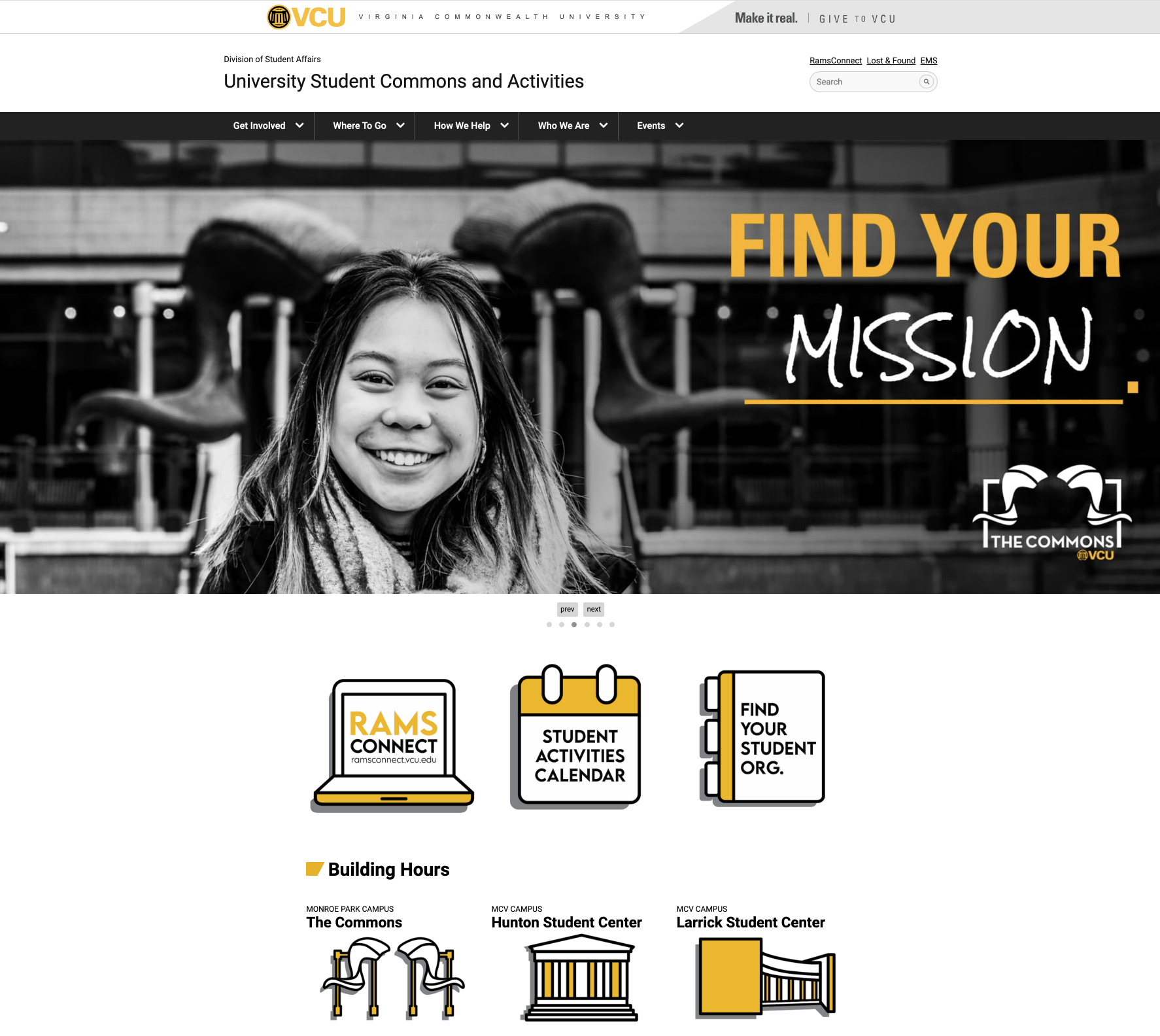 Updated site with the "Find Your" launch campaign, redesigned information architecture/navigation elements/content and the new branding for The Commons.

Brand identity & hierarchy: 6 weeks
UX/UI design & development: 12 weeks

Adobe XD & Illustrator
T4 & HTML/CSS