On March 31, 2022, Seth Harrison & I exchanged our vows in the snowy mountains of Colorado. We wanted our wedding to be intimate & an authentic reflection of who we are as a couple, so we opted for a micro-wedding ceremony and dinner with plans to "go back to the east coast and have a party at some point." 
That "some point" turned out to be September 18, when we hosted a reception for our family & friends at the location of our first date in Richmond, VA. We wanted to use our art director brains to design both events in a way that felt ownable & personal for us.
Here's the story of how we did that.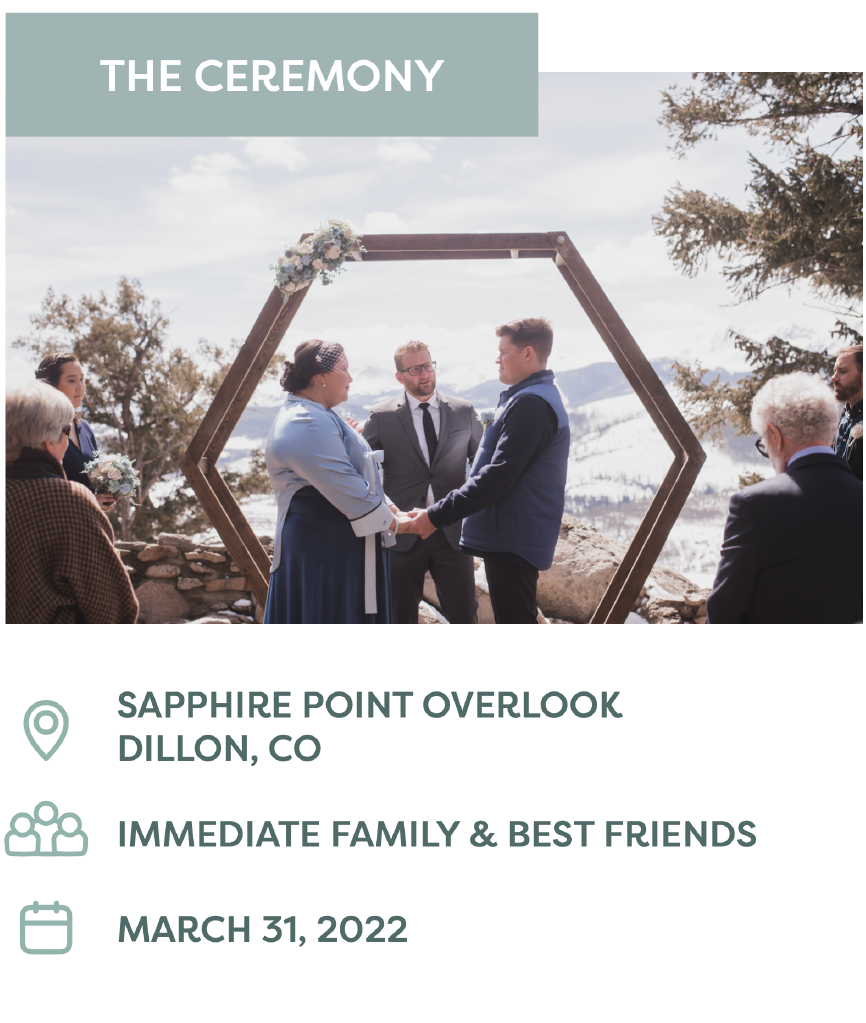 Authentic - Intimate - Cozy
Intent
To commit to our relationship our way, with none of the stress but all of our favorite people
Goal
To weave our personalities—both individually & together—throughout the day & reflect on a wedding that was truly ours
How we did it
Full creative freedom: Nothing on Etsy felt ~quite~ right, so we customized (almost) everything ourselves
Cricut Joy: Friendly little crafting gadget helped us take the decor from just designs to complete DIY
No ties to "traditional": Korean heritage-inspired dress, Patagonia groom's outfit, walking down the aisle to The Lumineers' "Patience"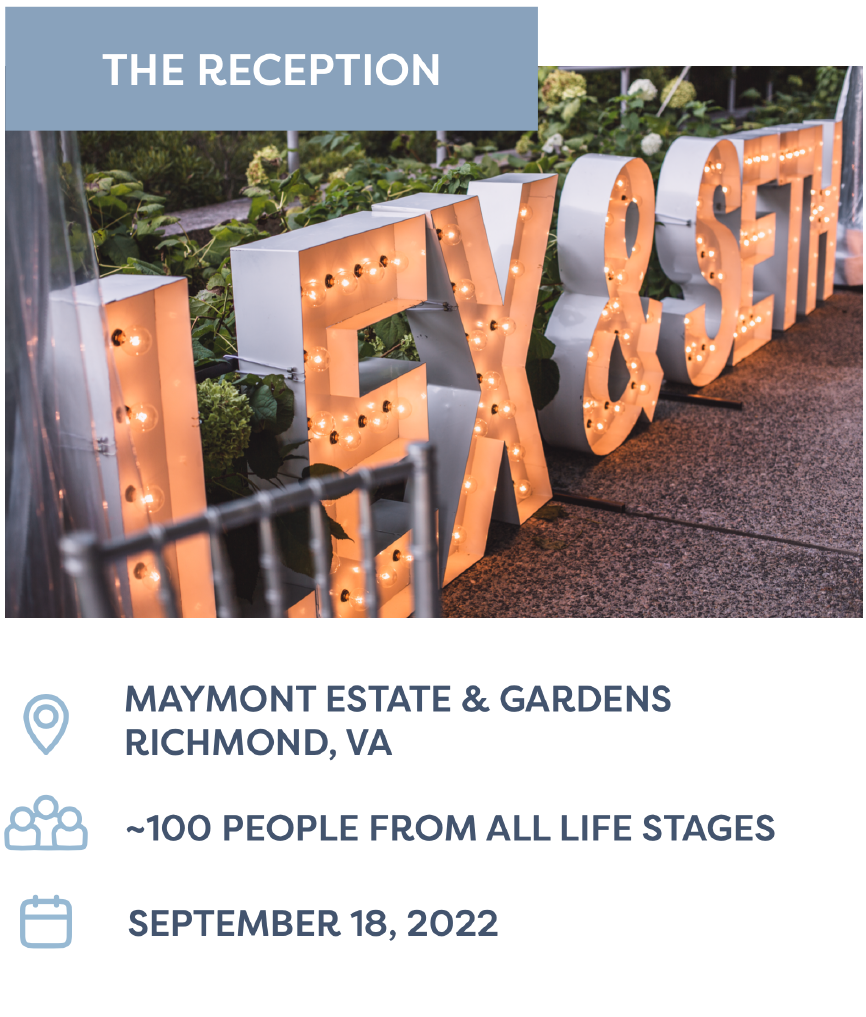 Timeless - Celebratory - Familial
Intent
To celebrate our marriage by gathering the most important people from all phases of both of our lives
Goal
To curate an event where attendees could feel connected to us through past memories and also learn something new
How we did it
Maps: Each table named after a significant location, postcards tell the story of where you're seated
Couple's Crossword: Everyone knows at least one answer, but no one can solve the whole puzzle alone
Memories: Hand-picked photo print stacks at every table featuring our favorite moments with those people