Budweiser/Uber: Whassup Again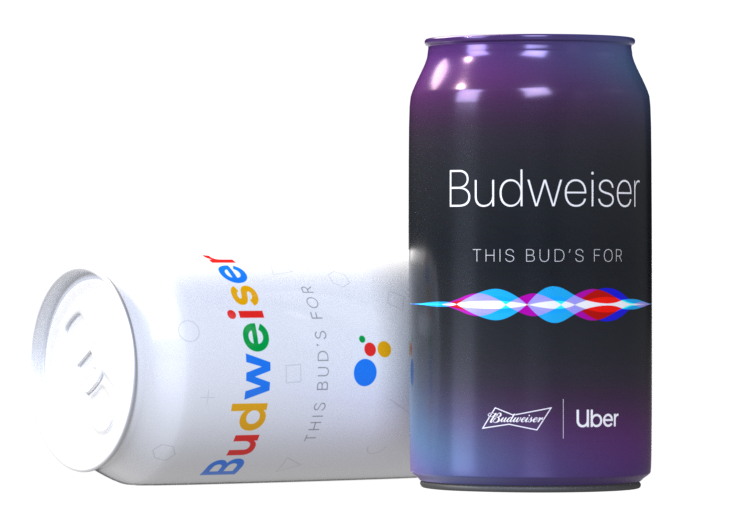 Imagining how our smart devices might act if we gave them that "Bud" (or a few too many) that they were wishing for in the 2020 Budweiser/Uber Super Bowl spot, "Whassup Again"
Extend the reach and impact of a 2020 Super Bowl commercial (beyond broadcast TV) by using motion to create greater visual interest and a connection to the campaign story.
This Bud's for Siri. QR-Activated digital extensions & Instagram story ads leveraging imitations of our favorite voice assistants, showing what it would look like if they too had too much to drink.
An interactive, QR-activated animation that a user can experience by using their phone to scan the code on a Budweiser can. Depending on the device's operating system, the user would be sent to one of two extensions that mimics their phone's voice assistant.

2 weeks for original concept (with Hamza Ali) & digital extension execution
2 weeks for additional assets

Adobe After Effects, Illustrator, & Dimension
Red Giant Trapcode Particular